Welcome to the home of Gareth Carter, a compassionate and experienced Addiction Counsellor dedicated to helping individuals regain control of their lives.
Gareth has maintained his IC&RC (International Certification & Reciprocity Consortium) accreditation since 2000.
He has held the Head of Treatment position in the UK and SA.
He opened the first South African rehab for international patients in Plett in September 2006.
He's completed close to 200 successful interventions in SA, UK, Thailand, Europe and Canada and achieved the CCMI (Case Manager and Interventionist) qualification at Masters level in 2022.
He has been in continuous recovery from all mind and mood-altering chemicals since 4th January 1993.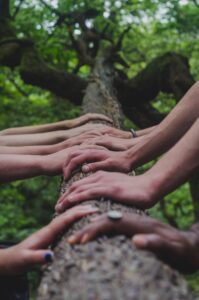 Gareths' commitment to providing empathetic and evidence-based treatment has made a significant impact on the lives of countless people struggling with addiction.
For almost three decades, Gareth has guided clients through their recovery journey, offering personalised care and understanding that fosters lasting change. His approach to addiction counselling combines the latest research and therapy modalities to address the unique needs and challenges of each individual. He stays up-to-date with the latest developments in addiction research and treatment. This ensures his patients receive the most effective treatment.
At the heart of Gareth's practice is a strong belief in the transformative power of empathy and connection. He recognizes that addiction is a multifaceted issue, often rooted in past trauma and emotional pain. By cultivating a safe and supportive environment, Gareth empowers his clients to confront and heal these underlying issues, leading to lasting recovery and personal growth.
Whether you are struggling with addiction yourself or seeking help for a loved one, Gareth Carter is here to provide the guidance and tools needed for a successful recovery journey. Contact Gareth today at ChangesRehab.co.za to take the first step away from active addiction and towards a healthier, happier future.